The Sympact Content Management System is called SkyOne.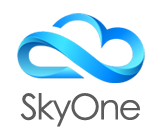 We will build you a website based on your brand positioning, your internal requirements, your overall marketing strategy and a return on your investment. Your Sympact development team is made up of programmers, designers and marketing professionals to ensure your website is not only technically compliant and looks good but is also a performing business tool. We will manage your domain, web hosting and/or emails as well as creating your website.
Read below on how our very own CMS (Content Management System) will allow you to manage your website and a suite of online business tools:
---
Website Content Management
Add new pages anytime, group them for easy management, control access levels, menu and sub-menu position, assign different layouts per page, publication status. You can also allow logged-in users to edit certain pages and/or articles.
Edit headings, subheadings, content, images, files, maps, videos, social media buttons, anything. Set publish/unpublish schedules, summary-to-full page flows, control who edits the page through the editor or directly on the page, send as newsletter, related article links, every-change archiving.
Upload your whole content in Excel, Add new pages in bulk, mirror articles on different pages for single-spot editing. Edit peripheral content per page, per layout or anything in between.
Use site search, meta searches and filters, single article extraction, automatically generated site maps.
---
File and Image Management
Upload images directly into your articles. Use images in pre-designed areas or anywhere in your article. The system resizes images to fit your layout, and automatic orientation fits tall images in square boxes for consistency. Add descriptions, or let the system guess it from the file name. Add galleries per page or per article. Galleries can be thumbnails, sliders or faders. Images can expand to full screen for viewing and scrolling. Upload any safe file format for use on your website's articles. Files can be public, per access level or per user. PDF files can be read and text summaries added to your articles. View all images and files, including date of upload, and where in the website they are used, for bulk management. Auto-fill missing images with 'coming soon' images. Accidental deletion protected by password.
---
Automatic Mobile Device Version
Your website comes with a mobile version - simply visit your website on your mobile device. Your content is displayed in a specially designed layout for smartphones and includes a smartphone-style menu screen. No zooming required.
You can save your website (or a page or form from your website) to your phone home screen as a 'web-app', which launches and works like a native app. Your mobile version can also include your staff or customer intranet, allowing easy PIN logins to protected pages and information.
Your website content (headings, text, images, videos etc.) is optimised to mobile device sizes. Your CMS also allows you to edit your mobile device styles as well as which pages are shown, and in what order they appear in the mobile menu.
All pages include instant call, SMS, email, Facebook and map quick link buttons. Forms, surveys, event lists and bookings from your main website all translate to your mobile version automatically.
---
Forms and Surveys
Add unlimited forms. add and edit questions. Pre-answer questions. Include explanation paragraphs & subheadings. Reveal questions based on previous answers. Spread questions across multiple pages. Add a confirmation screen.
Allow on-line registrations and sign-ups. Forms directly populate your client database. Send automated responses with attachments. Pre-fill contact details of logged in users. Form submissions are protected by SSL security.
Each submission triggers a management report. Reports can be sent to staff based on answers. Get progress reports for each page of multi-page forms. SMS notifications can be sent.
Form submissions are saved for date range reporting on-screen, in PDF or Excel. Administrators can re-send submission reports, and make notes on each submission.
---
Online Shops and Bill Payments
Online Shops:Add as many items for sale (physical or electronic file), in as many different categories and sub-categories as required. Add option selection (size, colour, features) with price increase or decrease. Shoppers can register or shop without registration. List related products for up-selling.
Accept PayPal, Visa, Mastercard, Diners Club, American Express, Company Accounts and EFT Payments. Sympact CMS can use either Australia Post's SecurePay or eWay as the payment gateway provider. All payments are passed to the gateway via SSL encryption as well as an extra layer of AES-256 encryption.
Add prices and tax status. Registered users can have discount percentages applied. Promotional codes can be used for percentage or flat rate discounts. Freight is calculated based on postage method, postcode and produce size or weight.
Shoppers can keep shopping as much as they want, and return to the check-out when ready to buy. Surcharges can be added based on payment method. PDF tax invoice and purchase orders are emailed immediately after payment is confirmed. Admin section allows buyers to be updated on freight dispatch.
---
Online Auction System
Our auction system allows you to run online auctions alongside your immediate purcahse items.
Require your auction bidders to register and check a credit card for validity before allowing them to place any bids. Automatically charge credit cards at the completion of an auction. run dutch auctions to extend the auction until bidding has been exhausted. Monitor your auctions in real-time.
---
Client or Staff Logins
Allow users to log in and view restricted pages and articles. View personal information and private (per user) files and pages. Add as many log-in levels as you like. Users can be assigned to as many log-in levels as required. Users can log in on mobile devices using their phone number and PIN for quick easy access.
Allow your users to update their own contact and demographic information. They can also update their password and mobile PIN, view their purchase history, loyalty points, credits, and an unlimited number of customised fields. Automated forgotten password system.
Through the CMS you can reset passwords, change what each user can see and edit, assign users to group, assign users to access levels, add expiry dates, change permissions for logging in and receiving email newsletters.
If your users are all in one geographical location, you can use the IP address login system to allow entry to restricted areas by simply being in the nominated location.
---
CRM
Add new people through web form sign-up (automatic or manual acceptance), Upload an Excel file (or any CSV file). Automatically add people using the shopping system. People can also be added through form submission, with form-field to database-field mapping. Additions can trigger an automated 'Welcome' email.
The CRM (Customer Resource Management) system also stores loyalty points (generated by the shopping system), as well as credits and scores (if applicable).
Each person can have HTML emails assigned that is to be sent at a scheduled time, or send an email to all people (or group of people) at a schedule time. A general birthday card can also be set to be sent to each person on their birthday, if their birth day and month are entered.
On-screen, PDF or Excel date-range reporting is available for a variety of topics, such as: first name calculation for personal addressing of email newsletters, unsubscription reports, new additions, loyalty point reports.
---
Intranets
Control the access to the intranet in the same was as you control your client login system. Create as many groups of intranet users as you require, and each of them will see different levels of information when they log in.
Add any type of content to your intranet, only viewable by your staff. Add video training or messages, news articles, blog posts (that can be commented on by your staff to encourage collaboration), and a range of calendars with events including Outlook or iPhone downloads and meeting RSVP forms.
Store files required for staff to download and use regularly wherever they may be (even though their mobile device).
Send a complex email with attachments to a prospective client by simply entering the client's name and email address into a web form (on a computer or mobile device). The system will personalise the email based on the information entered and sent it automatically.
---
Calendars and Events
Add as many event calendars as you require. When adding calendars to your website or intranet pages, add as many calendar pages as you require. Each calendar page can include as many event calendars as required. So you can have a calendar page that will show events from one or more event calendars.
Calendars can be displayed as on-screen calendar grids, or agenda lists.
Add events with start date and time, end date and time, all day events and recurring events. Events can have iCal downloads (for insertion into iPhone, iCal and Outlook calendars), location map links, RSVP booking links, enquiry forms, full details pages, additional page links, and automated reminder requests.
Add users in your login system and give them permission to add and edit calendar events directly into the calendar page.
---
Bookings and Attendance
Add RSVP forms to record bookings, and collect any information required. RSVP fields allow number of guests and additional guest names to be included. Once submitted, a reminder email is sent, and another will be sent the day before the event. Capacity is calculated and bookings not allowed once capacity reached.
If the event requires ticket purchase, the RSVP form preceeds a shopping cart which will take payment for the event, and automatically email a tax invoice and confirmation.
The HTML email system is used for sending invitations, with links to the RSVP booking system. A follow-up system allows additional emails to be sent to people who have not yet booked.
A guest list can be printed, or used on a device at the event (works best on an iPad or tablet). Guest lists can show payment status. Attendance can be recorded at the event, or after the event. Post event attendance reports can be produced in Excel or PDF formats.
---
Email Newsletters and Invitations
Send HTML newsletters to your client database. Choose one or multiple groups. Each email is personally addressed (Eg: Dear John). Password protected to ensure no accidental transmissions. Re-send follow-up invitations to people who haven't RSVP'd. Automatic Twitter/Facebook posting.
Easily build your newsletters by simply adding articles, select from any of your custom-designed templates. Include videos, attachments, links to surveys, links to event RSVP forms, links with special discount codes for your online shop. Automatic Indexing. Automatic Spam Testing.
Add a newsletter sign-up form to your website, which will automatically insert your new contact into your database. An automated Spam Act compliant unsubscribe system allows recipients to cancel their subscription at any time. This system asks for a reason (optional) and emails you a report when this occurs.
View live transmission reports with recipient lists, open statistics (showing who opened each email), Click-Through statistics, and who uses the 'Forward to a Friend' feature.
---
SMS Transmission System
Our bulk SMS system allows you to send text messages at discounted rates. Create groups and send pre-formatted messages to one or multiple groups.
Full delivery reporting allows you to take comfort in knowing your message has reached its destination.
---
Blogs and Article Commenting
The Sympact CMS allows the use of the popular Disqus and/or Intense Debate commenting systems for your articles. The CMS also has its own commenting system.
With Disqus and Intense Debate, visitors will need to log in using a number of social network logins to comment. The Sympact CMS commenting system allows either public comments (no login required), or visitors can log in to your website to comment.
When articles are commented on, you will be notified by email. You can moderate your article comments at any time. People who comment will also be notified when additional comments are added to the article.
Comments. articles or pages can be shared on Facebook, Twitter or any other social network.
---
Social Media Broadcasting and Two-Way Interaction
When saving an article in the Sympact CMS you can tick a box and your article update will automatically be posted to Twitter and Facebook. You can also post messages from your website or your mobile device. You can schedule when your posts are released. A date-range reporting system allows easy management.
Add Facebook Like buttons, Twitter Tweet buttons and Google Plus +1 buttons to any pages or articles. Add a 'Share' button that allows posting to a huge range of social networks, as well as emailing your page or article to a friend or colleague.
Embed your Facebook activity feed or Twitter feed on your website.
When posting to your social networks, links to your page can be automatically added. These are automatically shortened using Sympact's own shortening service. This is important for Tweets which are restricted to a small number of characters.
---
Key Performance Indicators with Goal Tracking and Reporting
Your website is an asset that needs to perform in a certain way to assist you in meeting your business' goals. The Sympact CMS recognises the importance of this and doesn't simply let you manage your website, but reports your website's performance.
Enter a number of weekly goals you want your website to achieve. Each week you will be emailed an easy to read report showing your successes and failures.
The weekly report is an automated email report of your visitor statistics, including a weekly website activity report on forms submitted, articles edited, items purchased, email campaigns sent, calendar bookings made, social media posts transmitted, new users added to the database and number of client logins.
Sympact spend a lot of time researching the general IT industry as well as its application to your business and market. We can regularly recommend new practices and tools to help your website meet its goals.
---
In-Depth Visitor and Usage Statistics
Track how many people are visiting your website. Track where they are from, what time of day they visit, and what pages they are visiting.
See how many people are coming to your site via search engines. See what key words and key phrases are being used.
If you need the powerful Google Analytics system installed (useful when tracking AdWords Campaigns), simply sign-up and add the Google-supplied copy-and-paste code into the Google Analytics box in the Sympact CMS.
Your visitor statistics overview is included in your weekly website performance report.
---
Automatic Search Engine Optimisation with Diagnostic Reports
Automatic generation of Google-required Sitemap XML file to tell Google your website. Automatic generation of search engine allow/disallow files. Automatic generation of search engine friendly web addresses (URLs) based on your page names. Automatic (or customisable) browser page titles per page.
The Sympact CMS will automatically apply correct formatting of your pages, articles, images, files and content to allow search engines to find and list them. These formatting features can also be customised (for example, image descriptions can be taken from the filename, or you can enter your own).
Sitelinks in your website's footer are automatically generated, but can also be customised through the menu settings for each page.
The CMS will diagnose your entire site based on an in-depth analysis of what search engines require and prefer. This report can be emailed or viewed on-screen, and informs the recipient of exactly what needs to be fixed or added.
---
If you are interested in using the Sympact SkyOne CMS, please click here to request a quotation.